Explore our range of customised recruitment services, designed to deliver exceptional talent to your organisation while optimising your talent acquisition strategy.
Choosing The Talent Experts goes beyond mere service. It is a partnership built on trust, a guarantee of excellence, and a commitment to a meticulous, proven process that ensures your success.
Here's how we go about securing the finest talent for your business:
We begin by really understanding your vacancy brief, which sets the foundation for our targeted search.
Leveraging our in-depth sourcing techniques, we present the top three candidates for your role within 10 working days, streamlining your selection process.
We ensure a smooth recruitment process by guiding both you and the candidate, pre-empting and eliminating any unpleasant surprises.
From presenting the offer and handling potential negotiations, to acceptance and onboarding, we manage it all to provide a hassle-free experience.
We stay in touch with both you and the candidate for the first three months, fostering a smooth transition.
Our services are backed by a three-month guarantee – we promise to replace the candidate free of charge should any issues arise. Furthermore, every candidate we recommend has undergone a rigorous selection process, including a full 45 to 60-minute video interview with one of our specialist consultants and an in-depth, minimum two-page reference check before an offer is extended.
At The Talent Experts, we leverage the latest technology to enhance your recruitment experience. We can provide a digital interview alongside the candidate's CV, giving you an intuitive sense of the candidate before you invest time in a face-to-face interview.
Discover the difference with The Talent Experts – your strategic ally in securing superior talent.
While our expertise lies in securing exceptional talent for your business, we understand that each organisation has unique needs and circumstances. Thus, we offer a range of tailored recruitment solutions to cater to your specific requirements.
Discover our
key services

and how they can enhance your talent acquisition strategy: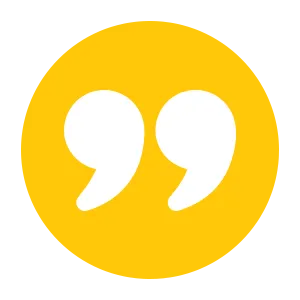 Explore testimonials from our esteemed clients. Discover their experiences and learn how our partnership has enriched their talent acquisition journey.
I love working with Lisa-Mari as much as I loved working with Tanja, Roxi, Kayley, and Claudette. Every one of them is thoroughly professional, and Lisa-Mari proved this comprehensively by co-managing my latest recruitment request without missing a beat, despite going through a personal crisis. Tanja has forged a fantastic team.
Claudette is an absolutely amazing person, who I have worked with on numerous occasions. Her passion for what she does shows in every encounter. She is the one recruiter I continuously consult on all our employment journey's. We can be a difficult bunch to work with, we are extremely selective, but Claudette has stood the test of time.
Always available, professional, years of recruitment experience and quick referral of suitable candidates.
Claudette is one of the best in the recruitment industry. Each potential candidate she sends my way I know I will be able to appoint. She makes the recruitment process super-efficient with through screening of each candidate but most importantly understanding our culture and needs.
Thank you to Kayley Gordon and the excellent team @ The Talent Experts for placing Darren with us, he is a perfect fit for the role we had to fill. The process was seamless and issue free.
Brigitte has again helped us find a strong candidate and has become a vital cog in our start-up. Brigitte has made sure she understands our business and what we need. She also ensures she understand the key requirements for each role, and has thus constantly shortlisted very strong candidates. We are grateful for her excellent work as it has added value to our business.
It has been a pleasure to work with Sandy on a few different briefs. Sandy is thorough in the lead up to presenting a shortlist of candidates which certainly helps with the efficiency of the process. She is also warm, friendly and available to guide the process.
Highly recommended, outstanding service!